Counselling and psychotherapy in Morpeth and Newcastle upon Tyne
Do you feel like life is getting on top of you?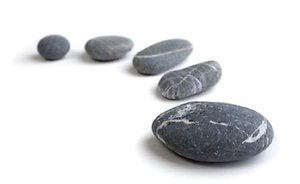 Do you feel stuck or overwhelmed by your emotions?
Or do you find that, no matter what, you always end up in the same place?

Welcome to my website. My name is Anna Dallavalle and I have been a practising counsellor covering the areas of Newcastle and Morpeth, Northumberland for the past 12 years. I am committed to providing counselling and psychotherapy in a safe, confidential and non-judgemental environment. I am a Registered Accredited counsellor with The British Association for Counselling and Psychotherapy (BACP).

One of the most common questions I get is "what is counselling?"

Counselling is a space for you to explore long-standing issues or recently developed difficulties or challenges. It is your time and you set the pace of the work. Some people find it helpful to set objectives that they want to reach by the end of the work while others prefer to keep the conversation more fluid. In general, counselling aims to improve your quality of life.

Psychotherapy can help with a variety of issues including stress and anxiety, anger, depression and low mood, couple and relationship difficulties or low self esteem. Bereavement counselling offers support while we process our grief and sense of loss.

There is a lot of information available on mental health. Click here for links to useful websites.


"Until you make the unconscious conscious, it will direct your life and you will call it fate". - Carl Jung

My counselling practice is within easy reach of Morpeth, Northumberland and Newcastle upon Tyne. Click here for the addess.

CBT or Counselling?
Counselling and CBT (Cognitive Behavioural Therapy) can be beneficial to many people. They both help the client understand their issues and identify strategies to promote change.

CBT is particularly effective for people who have identified the changes they want to make in their life ("I want to become more assertive" or "I want to improve my self esteem"). It tends to be more directive and focuses on what can be done differently. It lends itself well to short term work and often involves "tasks" to practice between sessions. Its focus is in the here and now.

Counselling/Psychotherapy can be helpful when you are not sure what the problem is. It allows you to explore your emotions and the pace is set by you. I tend to adapt the way I work to each client to ensure the best possible outcome.
Myths about counselling
"MY COUNSELLOR WILL TELL ME WHAT TO DO"

The role of the counsellor is not to offer you advice or tell you what you should do.
Counselling is about finding your own solution to your problems in a way that works for you.

"COUNSELLING WILL TAKE A LONG TIME"

During the first session, the client sets out their goals for counselling. If they are only available for a limited number of sessions it is important that they tell their counsellor so that realistic goals can be set.

"ADMITTING THAT YOU NEED HELP MEANS THAT YOU ARE WEAK"

There are times when we struggle to deal with our problems. There is no shame in reaching out for help to a professional who can assist you. Therapy can offer you a space that is just for you.
Counselling and Psychotherapy in Italian online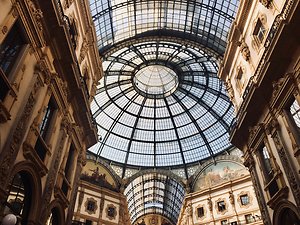 You may have been living in the UK for just a few months or already for years.
Opening up to address personal issues is always a daunting thing to do. It may feel even harder in a language which is not your own.
A shared language and culture can help create a closer connection with your counsellor. I am fluent in Italian and English and regularly work with Italian clients across the country.

I work both online using a secure platform called Whereby, WhatsApp and face to face from my consulting room in Netherton Park, Morpeth. This way, I can support you wherever you are in the country.

Please note – I do not provide a Crisis Response service. If you have urgent well-being concerns or are in crisis please contact your GP, GP out of hours service, NHS 111 or The Samaritans on 116 123 in the first instance.